We know that you regularly support clients during some of their most stressful and difficult times. Let us help support you during your challenging times. We offer training and information in a variety of Family Law areas.

May 2019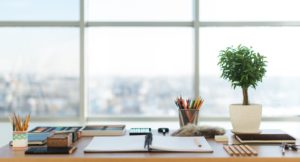 One of the most challenging parts of family law is ensuring you are running a successful practice. Develop strategies and discover ways to enhance your practice so you can continue to serve your clients in the best way possible.
Find out more »
October 2019
November 2019
March 2020
October 2020
November 2020
December 2020
January 2021
February 2021
+ Export Events
Seminars on Demand
Seminar on Demand - From Kerr to Eternity: An Overview of the New Family Property Act in Alberta
Seminar on Demand - Contributions and Distributions: When Will Courts Consider Unequal Divisions of Matrimonial Property?
Seminar on Demand - Exemptions and Cohabiting – Issues Under the New Family Property Act
Seminar on Demand - A Great and Sudden Change: Changes to the Family Property Act and the Divorce Act in 2020
Seminar on Demand - Mediation and Arbitration: Shielding Neutrality
Seminar on Demand - Drowning in Disclosure – Some Practical Tips on How to Organize a Family Law File to Stay Sane
Seminar on Demand - Dos and Don'ts When Dealing with Self-Represented Parties
Seminar on Demand - Family Law Rules of Court and Practice Notes
Seminar on Demand - Top 10+ Things Every Lawyer Should Know (2018)
Seminar on Demand - Top 10+ (Things Every Lawyer Should Know)
View all items in:
Seminars on Demand
Publications
Alberta Family Law Practice Manual (Hardcopy and Electronic Format)
Alberta Family Law Practice Manual (Electronic Format)
Family Law Fundamentals (Electronic Format)
View all items in:
Publications
Program Papers
Breaking Up is Hard to Do: Tips for Separating Spouses
Impact of Death on Separation and Divorce Proceedings
Drafting Post-separation Property Agreements
A Time to Get Together: A Lawyer's Role in Mediation
Practical Suggestions in Parenting Disputes for Separated Parents
Tax Implications of Death and/or Divorce
From Kerr to Eternity: An Overview of the New Family Property Act in Alberta
Commonplace, but Not Routine: Make the Most of Your Mediation
Cracking the Code: Family Law Legislation and Estate Planning
Death and Divorce: Common Considerations
View all items in:
Program Papers
Complimentary Resources
Practicing Family Law without Going Crazy: A Lawyer Mental Health Primer
Principles of Natural Justice
Common Ethical Issues for Family Paralegals
Tips and Traps for the Family Law Advocate
View all items in:
Complimentary Resources