In addition to resources specific to given practice areas, we offer a range of inter-disciplinary and specialized programs.
For additional resources, check out our publications, or contact us to purchase materials.

April 2019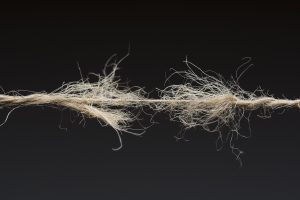 Many of us are required to interact with behaviour from others that we may find particularly challenging. Identify your own behavioural style and evaluate the implications of your approach to difficult situations. Explore and develop the ability to understand and deal with the behavioural styles of others. Learn how to control your own emotions and apply constructive strategies that solve, rather than, escalate problems.
Find out more »
May 2019
June 2019
September 2019
October 2019
November 2019
December 2019
+ Export Events
Online Self-Study Modules
Code of Conduct Online Course
Trust Accounting Fundamentals Online Course
Trust Accounting for Responsible Lawyers Online Course
Lawyers' Assist Online Course
View all items in:
Online Self-Study Modules
Seminars on Demand
Civil Enforcement Fundamentals (Seminar on Demand)
Intellectual Property Law for Non-IP Lawyers (Seminar on Demand)
Indigenous Law Conference (Seminar on Demand)
Tech Solutions for Busy Law Practices (Seminar on Demand)
Environmental Law: Key Strategies for Everyday Practice (Seminar on Demand)
Legalization of Marijuana (Seminar on Demand)
Administrative Law Fundamentals (Seminar on Demand)
The Business of Running a Law Practice (Seminar on Demand)
Bankruptcy and Insolvency Fundamentals (Seminar on Demand)
Foreclosures Fundamentals (Seminar on Demand)
View all items in:
Seminars on Demand
Publications
Alberta Law Fundamentals (Hardcopy & Electronic Format)
Alberta Law Fundamentals (Electronic Format)
View all items in:
Publications
Program Materials
Intellectual Property Due-Diligence in Commercial Transactions
Patent Law for Non-IP Lawyers: What to Do When Your Client Says "Eureka"
Intellectual Property Licensing
Cannabis: Challenges in Multi-Unit Housing
Practicing Family Law without Going Crazy: A Lawyer Mental Health Primer
Indigenous Businesses: Developing Successful Business Structures for and with Indigenous Communities
Law Firm Automation
Cybersecurity Preparedness Guide
The Intersection of Immigration and Family Law: Immigration Tips for Family Lawyers
Paperwork, Paperwork, Paperwork: Tips and Trade Practices for Bailiff Dealings in Civil Enforcement Matters
View all items in:
Program Materials
Complimentary Resources
Practicing Family Law without Going Crazy: A Lawyer Mental Health Primer
Snapshot: Independent Legal Advice
Confidentiality and Privilege
Trust Accounting for Responsible Lawyers Online Course
Code of Conduct Online Course
Métis Rights Update
Difficult Clients and Difficult Lawyers
Top 10 Practice Management Tips
Snapshot: Retainer Agreements
Being an Excellent Principal (Seminar on Demand)
View all items in:
Complimentary Resources