Webinar on Demand – Board Governance for Not-for-Profit Organizations 4-Day Series
$345.00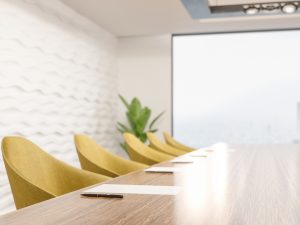 Original Dates: January 26, 2021 to February 19, 2021
Price: $345 + GST
Chair: Vivian R. Stevenson QC, Duncan Craig LLP
Presenters: Sam Amelio QC, MLT Aikins LLP; Chantel Cabaj, BoardWell; Shauna N. Finlay, Reynolds Mirth Richards & Farmer LLP; Bud Melnyk QC, Warren Sinclair LLP; and Sheila Witwicky, National Growth Partners
Understand different board governance models and explore directors' responsibilities and potential liabilities. Examine how to effectively serve on a board of directors and advise clients. This program consists of 4 lunchtime sessions recorded once a week for 4 weeks.
Hear from our experienced faculty on the following topics:
Day 1 | Governance Models and Approaches | Running Time: 1 hour, 24 minutes
Day 2 | Advising Boards and Serving on Boards | Running Time: 1 hour, 15 minutes
Day 3 | Dealing with Conflict and Dysfunction on Boards | Running Time: 1 hour, 29 minutes
Day 4 | Roundtable Discussion | Running Time: 1 hour, 22 minutes
Total Running Time: 5 hours, 30 minutes
This Webinar on Demand series includes recordings from all four days. 
---
Please enter the first name, last name, and email of the person who will be viewing the Webinar on Demand in the billing details section on the next page.
If multiple lawyers or staff members in your firm would like to purchase this Webinar on Demand or Webinar on Demand series, please contact [email protected] for pricing.
Please note: The views and opinions of the presenters are their own and do not necessarily reflect the views or opinions of the Legal Education Society of Alberta.