Webinar on Demand – Cybersecurity for Lawyers
$95.00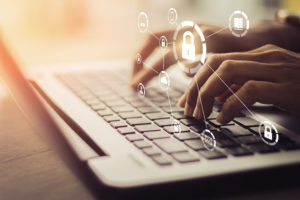 Original Date: June 15, 2020
Price: $95 + GST
Presenters: Elizabeth Aspinall, Law Society of Alberta; and Nathan Lee, CompuVision
Identify the risks and benefits associated with the use of technology in your practice. Explore the changes to the Law Society of Alberta's Code of Conduct addressing technological competence. Consider cybersecurity issues and walk away with tools to help you stay up-to-date and in compliance with your professional obligations.
---
Please enter the first name, last name, and email of the person who will be viewing the Webinar on Demand in the billing details section on the next page.
If multiple lawyers or staff members in your firm would like to purchase this Webinar on Demand, please contact [email protected] for pricing.
Please note: The views and opinions of the presenters are their own and do not necessarily reflect the views or opinions of the Legal Education Society of Alberta. Webinars on Demand may include mild profanity and/or explicit language. Though we do our best to ensure quality, technology is not always 100% reliable. This recording contains a minor visual glitch (of roughly 2-3 seconds).