Webinar on Demand – Family Law Update Part 2: Financial Affairs
$195.00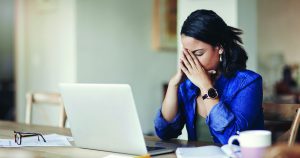 Original Date: November 27, 2020
Price: $195 + GST (Save $45 when combined with Family Law Update Part 1: Parenting and Children)
Chair: Wendy A. Young, Emery Jamieson LLP
Presenters: Chandra L. Flett, Chandra L. Flett Professional Corporation; Bryan P. Maruyama, Parlee McLaws LLP; and Rachel Woynorowski, Daunais McKay + Harms
With the current economic situation in Alberta, family lawyers will need to consider financial factors in their clients' matters. This Webinar on Demand explores current topics such as the intersection of bankruptcy and family law and costs. This Webinar on Demand covers a review of recent cases regarding financial issues in separation and divorce.
---
Please enter the first name, last name, and email of the person who will be viewing the Webinar on Demand in the billing details section on the next page.
If multiple lawyers or staff members in your firm would like to purchase this Webinar on Demand or Webinar on Demand series, please contact [email protected] for pricing.
Please note: The views and opinions of the presenters are their own and do not necessarily reflect the views or opinions of the Legal Education Society of Alberta.