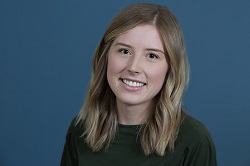 Online Programs Coordinator
Rhiannon graduated from the University of Alberta with a Bachelor of Arts degree in 2017. During her time there, she majored in Human Geography and minored in History.
Before joining the LESA team, Rhiannon spent the better part of a year working in New Zealand for an online education company, creating Geography lessons for Australian high schools. She also volunteers every week with a children's choir, helping them learn their music and stay focused, and with her community league. Rhiannon's ambition certainly does not end there. One of her long term goals is to travel back to East Africa, where she volunteered in Tanzania for 2 months in 2012. She would love to visit more countries such as Kenya, Uganda, and Ethiopia.
At LESA, Rhiannon is in training to take over the very important role of Education Coordinator, who acts as the main support and contact for the CPLED Program's Learning Group Facilitators (LGFs) and Learning Group Evaluators (LGEs). Her day-to-day will consist of creating schedules, providing materials, and assisting LGFs and LGEs with anything they may need.
Outside the office, Rhiannon enjoys spending time with her family, friends, and fiancé. She used to play classical violin, so she also has a love for classical music. Her biggest hobby is singing, so she is currently part of an adult community choir. She also enjoys attending local arts & culture events (theatre, symphony), going to the farmers market on weekends, and discovering new neighborhood restaurants and coffee shops!