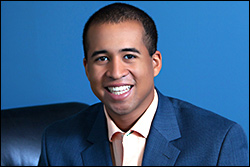 Business Development, Marketing & Communications Coordinator
Craig is one of LESA's big picture thinkers with a knack for analytics and problem-solving. This interest has led Craig to pursue a Bachelor of Commerce After Degree in Strategic Management & Organization at the University of Alberta, during his time away from the office. Before pursuing this interest, Craig received a Bachelor of Arts in Political Science, also from the University of Alberta.
During his undergraduate degree, Craig officiated hockey, worked in residential construction, volunteered at the Elizabeth Fry Society, and even spent a summer at the Alberta Human Rights Commission. After graduation, Craig worked as the store manager of an American retail chain for 2 years before he became part of our LESA team in 2014.
Craig is highly involved in our CPLED Program. In his role as Student Coordinator, Craig is responsible for coordinating registration and administration for CPLED students, as well as ensuring timely, accurate, and effective student communication throughout the CPLED Program year.
Outside the office, Craig enjoys golfing, snowboarding, and getting out on the water. He also likes to host and attend barbecues with family and friends. What he likes best about working here is the variety and flexibility LESA offers, and he agrees with Carolyn that no two days are the same!