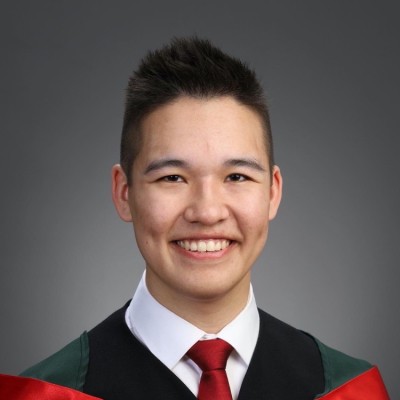 Hadrian joined the LESA team as Staff Lawyer in spring, 2022. He graduated from the University of Alberta, Faculty of Law in 2020. While in school, he was the VP Academic of the Law Students Association. Prior to coming to LESA, Hadrian worked as an Associate in the corporate services group at DLA Piper (Canada) LLP's Edmonton office.
Hadrian works primarily with the programs team assisting with program planning and online program delivery. If you attend an upcoming webinar or watch a livestream broadcast, you will likely be introduced to Hadrian! With his strong organizational skills and keen eye for details, coupled with his passion for the law and continuing education, Hadrian is a strong asset to the LESA team, and we are excited to have him on board.
It's no secret that LESA loves a good pie day, potluck lunch, or chocolate tasting. As an avid foodie and coffee connoisseur, Hadrian is also a member of "team salt" in the salty versus sweet debate. In his spare time, Hadrian enjoys snowboarding in the winter as well as hiking, camping, and golfing during the summer months.
When asked what he is most excited about in his role here at LESA, Hadrian notes that he is eager to connect with great legal minds and to help contribute to the Alberta legal community, while also continuing to learn.