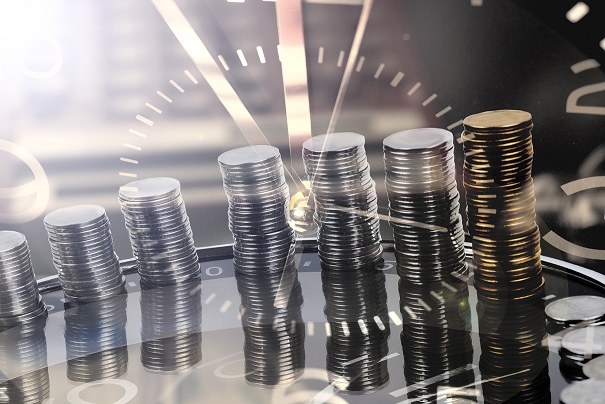 Join program chair Robert Mendenhall and a distinguished faculty of estate planning professionals for Estate Planning for the Average Wealth Client in Edmonton (November 29) or Calgary (December 6).
---
ABOUT THE PROGRAM
Review estate planning strategies and their applications in specific, complex situations, such as those involving minor heirs, adult dependent family members, persons with disabilities, and blended families. Gain valuable tips for managing client expectations when complex situations arise. Build your practice as you review substantive content.
Additional topics include:
basic tax issues as they relate to estate planning;
recent changes in wills and estates legislation as they relate to estate planning;
evolving roles and responsibilities of executors and trustees;
gifting to charities; and
discretionary and other trusts, including drafting considerations.
MEET THE FACULTY
Chair
Robert Mendenhall | Richardson GMP Limited | Edmonton
As part of the Tax & Estate Planning Team, Robert works closely with clients and their investment advisor to identify solutions that address clients' overall wealth planning needs. Once clients have a clear understanding of their planning needs, he focuses on helping clients and their professional advisors implement the selected solutions.
Robert is a lawyer with several years of experience. Before coming to Richardson GMP, Robert worked at other financial institutions advising clients on trust, estate, and tax planning. Prior to that, he was a partner in a law firm. Robert obtained his Juris Doctor from the College of Law, University of Saskatchewan. Later, he obtained a Masters of Law degree from J. Reuben Clark Law School, Brigham Young University. Read more.
Faculty
Sylvia A. Carruthers | Barrister and Solicitor | Calgary
Sylvia Carruthers is a lawyer experienced in providing advice and solutions to lawyers who are seeking to improve the management of their law practice to achieve compliance with law society regulations and add efficiency to their management of a successful legal practice. Sylvia held the position of Counsel, Practice Review for the Law Society of Upper Canada, and upon moving to Alberta has carried on a private practice, as well as acting as Counsel, Practice Management for the Law Society of Alberta for 8 months. Through this experience, she has acquired a solid knowledge of Law Society requirements. Read more.
Mandy England | Dentons Canada LLP | Edmonton
Mandy England is a member of the Trusts, Estates and Wealth Preservation group, with a practice focused on estate planning, estate litigation, and trusts. She is experienced in handling litigation related to estates, trusts, and guardianships, including contested wills, breach of trust claims, guardianship disputes, and variation of trusts. Mandy also works with clients in developing personalized estates plans; planning, varying, and amending trusts; and in dealing with probate and administrative matters. She drafts Enduring Power of Attorney and Personal Directives to deal with incapacity or illness prior to death and acts for clients who need to make an application for an appointment of guardians and trustees. Read more.
Michael Klaray | Duncan Craig LLP | Edmonton
Michael Klaray practices exclusively in the firm's Estate Solutions practice group and is co-chair of the group. Michael's estate experience includes:
Estate planning through the preparation of Wills, Personal directives, Powers of Attorneys, and Trusts.
Estate administration and the representation and advising of executors, administrators, and beneficiaries.
Estate litigation which includes challenges to Wills and Powers of Attorney, variation of trusts, family relief applications, as well as representing and advising individuals with claims against an estate.
Adult incapacity, including matters related to powers of attorney, personal directives, guardianship, and trusteeship.
Read more.
Jason Stephan | CA Tax Law | Red Deer
Jason is both a tax lawyer and a chartered accountant (now chartered professional accountant). Jason's main area of expertise is providing legal tax structuring for private businesses and their owners. Prior to returning home to Central Alberta, Jason advised on a wide spectrum of tax matters at both a national law firm and a tax boutique law firm in Calgary. More recently, prior to starting CA Tax Law, Jason was the tax partner of a respected business law firm in Red Deer. Read more.
Shelley E. Waite TEP | McLeod Law LLP | Calgary
Shelley practices wills, estates and succession planning with a focus on U.S. / cross-border planning, elder law, represented adult law and estate litigation. Shelley advises clients on a range of wills and estate matters and works closely with her clients to protect their interests and manage their risks. She is well versed and experienced with the new Wills and Succession Act and the Adult Guardianship & Trusteeship Act. Read more.
REGISTER ONLINE
Join us for Estate Planning for the Average Wealth Client in Edmonton (November 29) or Calgary (December 6). For more information, read the program brochure.