Explore essential aspects of the due diligence process with Sam Khajeei of Nerland Lindsey LLP in our upcoming Due Diligence in M&A Transactions webinar. Topics will include an introduction to due diligence, using a requisition as a starting point, understanding the impacts of due diligence findings on a transaction, and preparing a reporting letter for your clients.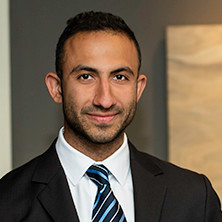 We are pleased to have Sam join us for what will surely be an informative lunchtime webinar. Sam has a mixed corporate practice with a focus on public and private transactions, franchising, and commercial contracts. He works with a variety of clients, including companies involved in oil and gas exploration, franchise and retail and mining and technology.
Sam was called to the bar in British Columbia in 2011, and then the Alberta bar in 20214. His transactional experience includes advising clients on M&A transactions involving asset and share transactions, joint venture arrangements, and compliance with securities legislation and exchange policies. He also has experience advising clients on both private and public equity and debt offerings and financing transactions. Read more…
Due Diligence in M&A Transactions takes place on January 21, 2021 from 12:00 PM–1:00 PM. Register today! We look forward to (virtually) having you there.