There were no results found.
There were no results found.
Tran Diep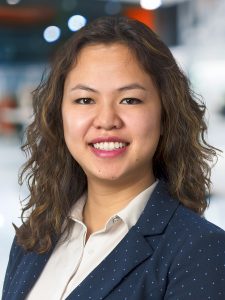 Tran Diep is a Senior Manager with MNP's Canadian Tax Practice group, providing tax compliance and advisory services to a wide range of owner-managed and private clients. She serves clients in various industries, such as oil & gas services, real estate development, and medical professionals. Engagements have included reporting compliance, corporate reorganization, succession, estate planning, and general income tax planning.
Tran has over five years of experience in tax-focused practice. Prior to joining MNP, she worked at a Big4 accounting firm in the assurance and advisory group, leading audits and reviews of public and private companies. Her experience and technical proficiency in both financial reporting and tax advisory have enabled her to understand clients' needs from different perspectives, and to build effective solutions so that clients are able to achieve their goals.
Tran was designated a Chartered Accountant (CA) in 2015, after receiving a Bachelor of Commerce degree with Distinction from the University of Calgary. She has completed the Canadian Institute of Chartered Accountants (CICA)'s In-Depth Taxation program and continues to enroll in various tax specialist courses held by CICA and other professional accounting bodies.