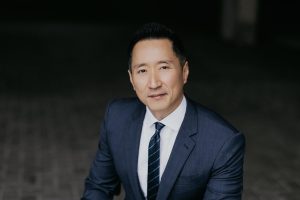 Daniel J. Song KC is chairing our upcoming Search & Seizure and Digital Spaces program.
Daniel is a criminal defence lawyer practicing at Pringle Law in Edmonton and Vancouver. He conducts serious and complex criminal trials that engage with the law of search and seizure. He has extensive experience as criminal appellate counsel and has appeared before the Supreme Court of Canada more than a dozen times. He is an adjunct professor at UBC's Peter A. Allard School of Law teaching "Legal Rights Under the Charter". He regularly contributes to the legal community, including authoring papers and presenting at seminars for the Legal Education Society of Alberta, the Trial Lawyers' Association of BC, and the Continuing Legal Education Society of BC. He is a board member of the B.C. Civil Liberties Association, an appeals committee member for Legal Aid of Alberta, and a volunteer lawyer for the UBC Innocence Project. He is also an expert at steering golf balls into water.
If you are interested in exploring invaluable insights applicable to newly-called members of the bar as well as experienced criminal defence lawyers and Crown prosecutors, we invite you to join us next week. Program details can be found below along with links to register.
Search & Seizure and Digital Spaces
When: September 22, 2023 | 9:00 am – 4:30 pm
Price: $525 + GST

Presenters
Justice Bob Aloneissi, Court of King's Bench of Alberta
Justice Karen Molle, Alberta Court of Justice
Justice Greg Rice, Alberta Court of Justice
Monique B. Dion, Public Prosecution Service of Canada
Heather Ferg, McKay Ferg LLP
Prof. Steven Penney, Faculty of Law, University of Alberta
Simon M. Renouf KC, Simon Renouf Professional Corporation
Janna Watts, Public Prosecution Service of Canada 
Topics will include: 
Issues of standing and consent searches of digital devices

Police surveillance of digital media, data and biometric information

Practical strategies for challenging judicial authorizations 

Advancing section 8 applications in complex criminal cases

Ethical considerations in section 8 litigation

Judicial perspectives on litigating search & seizure issues
How to Register
Click here to register for the in-person program in Edmonton.
Click here to register for the online livestream session.