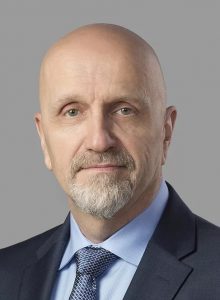 Guest Author: James T. Swanson
I am very pleased to have been invited to participate in LESA's Alberta Legal Technology Conference for 2021.
As a bit of background, since my legal bio is readily available online, I was born and raised in cattle and wheat country in southern Alberta, spending the first six years of my life on a farm with no electricity (and I'm not making that up).  In a way, I've spent the rest of my life trying to catch up and make up for that period of technological deprivation.
Within weeks of starting my undergrad program at the age of 17, I auditioned on a dare for a local band, got the gig, and became a professional rock and blues musician.  That allowed me to put myself through undergrad and later law school as a "weekend warrior", with a seven year full time gigging career in between. I played keyboards, which led me to synthesizers, which led me to computers, and so on…..
Since the 1990's and to some extent before that, my legal practice has focused on technology, intellectual property, privacy, data security, media, and entertainment.  In addition to being a member of the Law Society of Alberta since 1984, I am also a registered trademark agent.
Besides obtaining my law degree from the University of Alberta in 1983, I enrolled in the first online MBA program on earth in 1994. That was with a Canadian and Albertan institution, Athabasca University.  The program has been very successful, and I have been a member of Athabasca's academic faculty for roughly 20 years, delivering an online business law elective to MBA students. So, I've been working virtually since 1994.
After decades with larger law firms, I launched my own solo/virtual and cloud-based practice on January 1, 2019 as Swanson Law, at swansonlaw.ca.  I had no idea a pandemic would hit a year or so later, but I adapted quickly by eliminating Starbucks meetings and paying for a pro Zoom license to avoid the free version's time limits. That was basically all it took, although I do miss the coffee.
My presentation on June 10 will be with respect to recent case law. You should check it out. I will be reviewing decisions of interest not only to practitioners of the law in my areas of practice, but also to all practitioners using or adapting to recent technological change and newer ways of interacting with clients.  And that, I would say, means nearly all of us.
Click here to register. I look forward to (virtually) seeing you there.