Criminal Law Webinar Series Part 5 – Charter Notices – Webinar
June 11, 2021 | 12:00 pm

–

1:00 pm

$71.25 – $95.00
About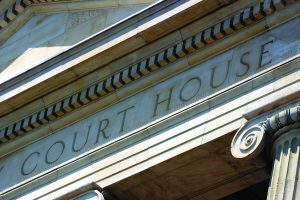 Date: June 11, 2021
Time:  12:00 PM– 1:00 PM
Price: $95 + GST
Join senior practitioners as well as members of the bench for an in-depth discussion on essential criminal law topics in this 6-part webinar series. Click here for more sessions in this series.
Explore key considerations when filing Charter notices. Discuss how detailed the notice should be, the effective use of a Pre-Trial Conference (PTC) to raise Charter issues, whether to proceed by a blended voir dire or individual ones on each section, and how to strategically call evidence on the voir dire.
This event occurred in the past. Click here for the on-demand version.
Faculty
Co-Chairs
Judge A.J. Brown, Provincial Court of Alberta
Paul M. Bourassa, Bourassa Law & Strategic Services
Presenters
Assistant Chief Judge J.B. Hawkes, Provincial Court of Alberta
Kimberly Arial, Arial Law
Michael Ewenson, Crown Prosecutor's Office
Details
Date:

June 11, 2021

Time:

12:00 pm – 1:00 pm

Cost:

$71.25 – $95.00

Program Category: