We are excited to say that Renee is back! After being on a maternity leave with her third daughter, Renee has returned to the LESA office in her role as the Strategic Initiatives Coordinator. Working with both the resources and programs teams, her detail-loving, process-oriented, logical brain gets to play a part bringing major projects and initiatives to fruition.
Variety is one of the things Renee most enjoys about working at LESA. She also loves how LESA has offered flexibility and opportunities to try different things, work in different areas, and put different skills to use. "But one of the best things about LESA are the people I work with: I'm delighted to be part of a hard-working, fun-loving team," she adds.
When not at work, Renee continues to exercise her organizational skills and always feels better once having sat down to prep the week's meal plan and itemize the weekly to-do list. With three small children, planning is the key to success! Despite the busy schedule, Renee has been carving out time to get back into the pool for a lane swim to relax and refresh. She also enjoys knitting and crocheting and has made it her goal to make a baby blanket for each of her nieces and nephews – and her family has been keeping her busy over the last few years! One of Renee's favourite summer pastimes is getting out into the garden. Her thriving vegetable patch fuels her family and provides fresh inspiration for meal planning.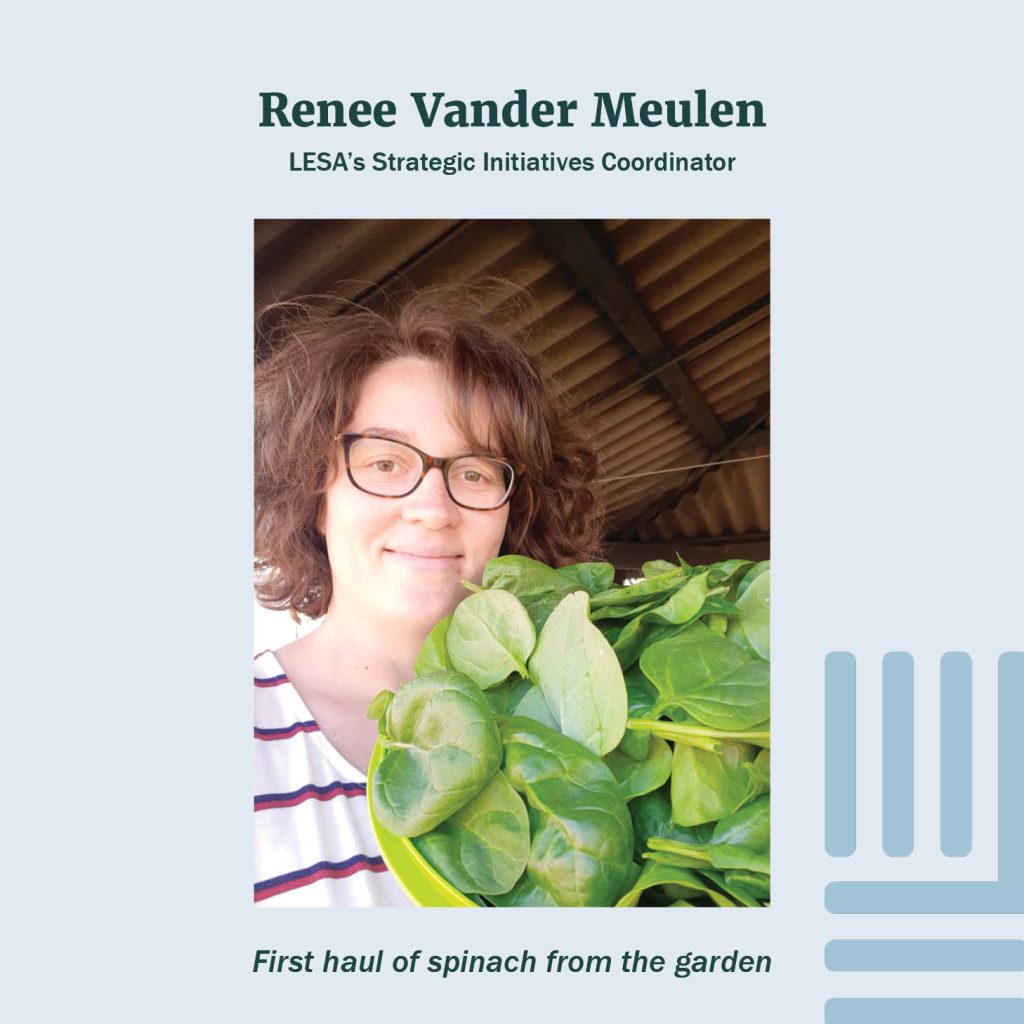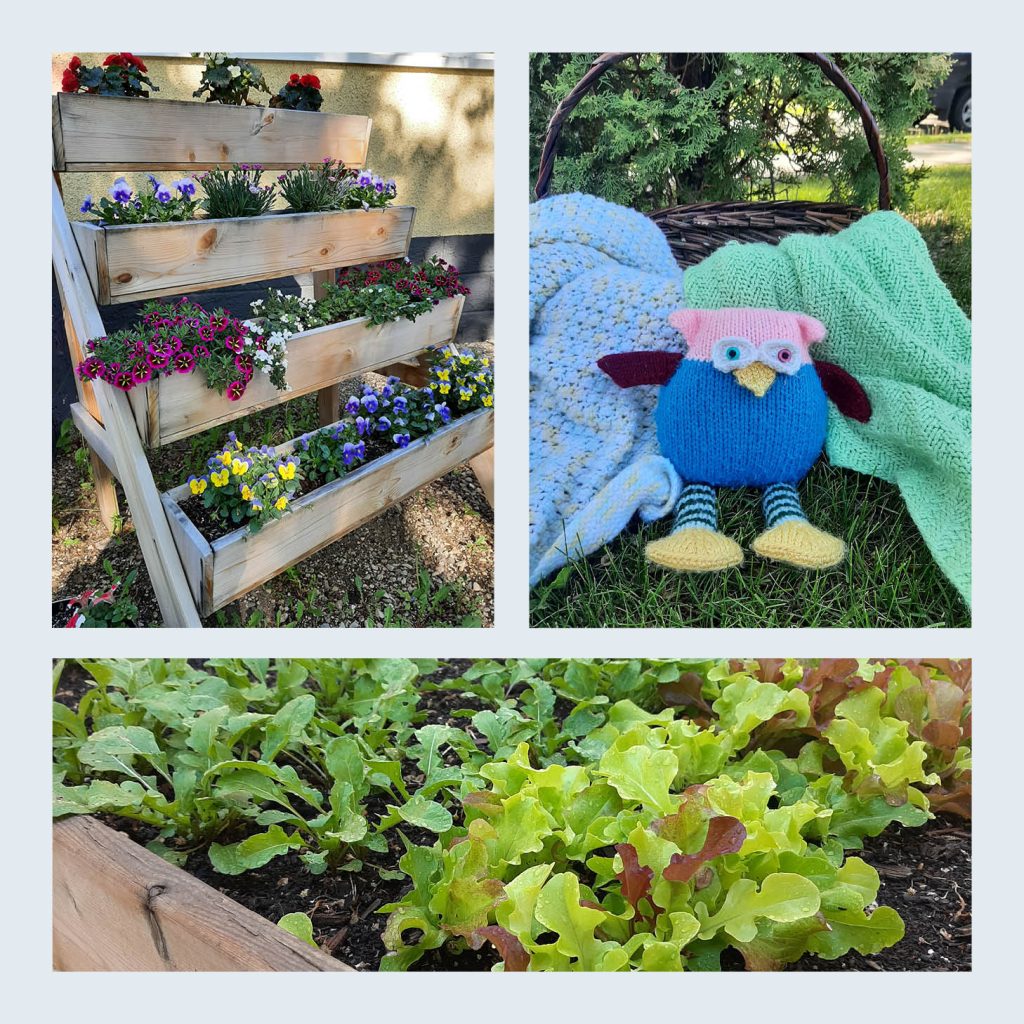 Coming back from maternity leave, Renee notes:
I am grateful to come back to an amazing team of people. It's been lovely seeing so many friendly, familiar faces and getting to reconnect with everyone. It's also been neat to see all the changes that were in the works when I departed and that have been implemented while I was away."
Changes have indeed happened this past year at LESA. With the launch of the new website, the fully redesigned LESA Library, the first-ever Alberta Business Law Practice Manual, and a brand new logo, Renee has come back to lots that is new. However, not so new to her, as she played a key role in the creation and execution of the business law practice manual and was heavily involved in the planning and development stages of the website and LESA Library projects prior to her leave.
There have been so many good changes!!! The new website and LESA Library launched, the rebrand happened, the Alberta Business Law Practice Manual was published. It was disappointing to go on leave just before all the changes were set to be implemented, after having poured in so much effort to the LESA Library and business manual. But it was so neat to come back and see so many of the changes and hopes and dreams and plans we'd made actually put into effect."
When asked what she is most excited about in her role moving forward, Renee notes:
I'm looking forward to being involved in the next round of updates to our Practice Manual Series. It is a big job to update a practice manual (as our volunteer subject matter experts well know!). But one of the benefits of working on a big project is that the satisfaction of seeing the project through to completion is also big."
Welcome back, Renee! The LESA team is so fortunate to have you.