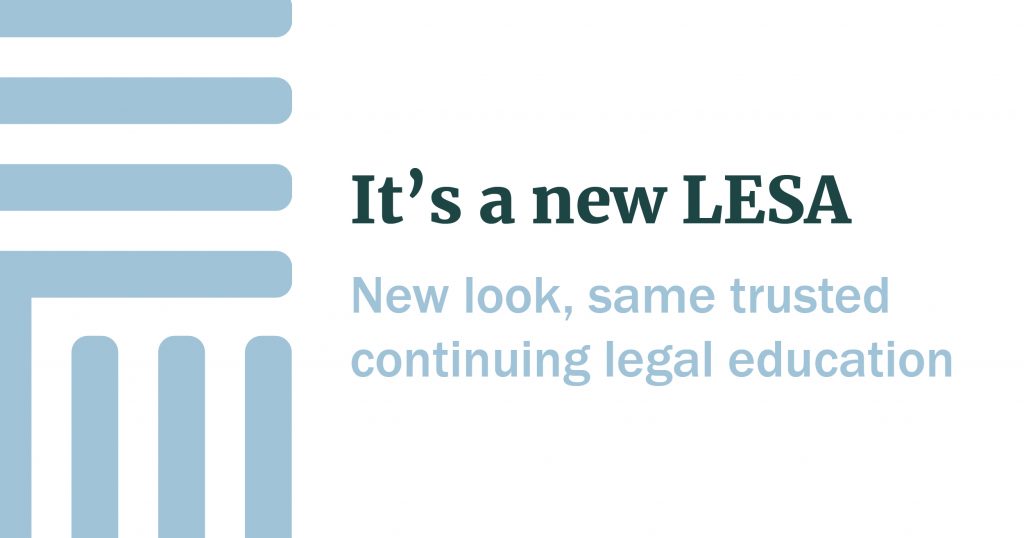 LESA's same trusted resources for continuing legal education in Alberta are getting a new look. Enjoy the all-new LESA Library with its fully redesigned interface featuring improved navigation and enhanced searchability. This online, comprehensive, and searchable resource provides valuable legal information to Alberta's lawyers, articling students, and legal support staff.
Organized by area of law, the LESA Library provides with you with Alberta-specific legal information you can access from anywhere, at anytime. Access over 1,000 LESA program papers from 2010 to the present as well as publications, checklists, editable samples and precedents, and fillable forms. Plus, subscribers automatically gain access to practice management resources as well as content tailored to specialized areas of law.
New Features of the LESA Library
Individuals and small firms can now subscribe by area of law
Brand new easy-to-navigate user interface
Improved searchability, including full-text search
Choose either an annual fee or sign up for our monthly payments
New subscription tiers with pricing tailored to firm size
Single sign-on; access the LESA Library and LESA.org with the same login
View publications and papers on an interactive PDF viewer
Newly added content including our first-ever Alberta Business Law Practice Manual
 Quickly find the content you're looking for with the all-new filter menu on the LESA Library. Apply filters to customize your search parameters. Filter by area of law, author, or year of publication to easily find the resources you need. Plus, apply a tag such as "precedent or checklist" or "legal support staff" to find relevant resources related to your unique search.
Personalize your LESA Library subscription to access all areas of law, or just your specific area of practice. Subscribe to the quality continuing legal education content that best suits your needs, and access resources 24/7 through any computer, laptop, or mobile device.
For details and subscription options, click here.