Perhaps more than ever, this year it's important to share opportunities for outreach, as there are many organizations struggling amidst the COVID-19 pandemic, and celebrate those that are making a positive difference. On behalf of Field Law, with office locations in Calgary, Edmonton and Yellowknife, LESA is pleased to share the below press release announcing their annual community fund program. Applications from community groups and organizations are being accepted until August 11.
Field Law Community Fund Offering $60,000 in Community Grants
Local support towards community organizations struggling with COVID-19 pandemic
CALGARY – JULY 22, 2020 – Field Law, a western and northern regional law firm, has opened applications for its Field Law Community Fund Program (the Program), which will distribute $60,000 in grant funding between Northern Alberta, Southern Alberta and Northwest Territories.
Applicants from community associations and charity initiatives (registered and non-registered) in those markets are encouraged to share how they are making a difference in their communities, and where they need support.  Application entries close on August 11, 2020, at 5 p.m. MST.
This year, with the ongoing COVID-19 pandemic taking its toll on community services and resources, the need has never been greater. This Program is an opportunity for community organizations to have a measurable impact and increase collaboration in the community. Field Law puts an emphasis on causes that support education, healthcare, at-risk youth, homelessness, women's organizations, diversity, equality, community and sports, or arts and culture.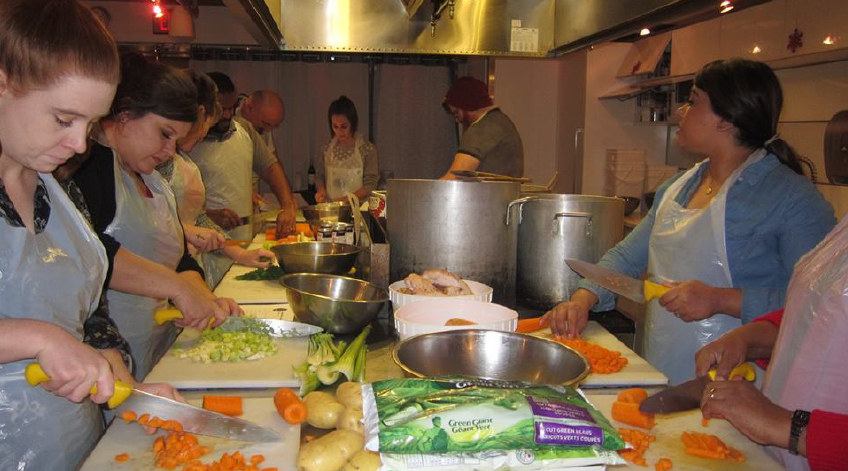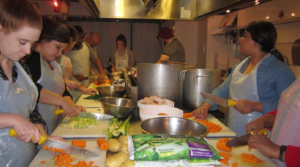 Soup Sisters and Broth Brothers, Southern 2017 Winner | Photo credit: supplied by Field Law
"This is a year like no other, and with many events and activities being delayed or cancelled, we know that community groups are struggling like never before," says Field Law's Managing Partner, Jeremiah Kowalchuk. "The Community Fund Program is one way that Field can help organizations persevere in these challenging times."
Giving back to the communities where Field Law operates is a core value of the Firm. To date, through the Community Fund, Field Law has donated a total of $550,000 to 96 organizations for their "pay-it-forward" ideas.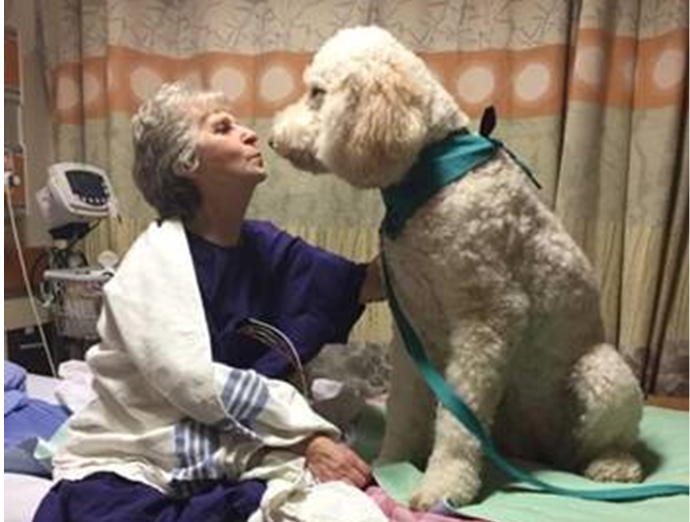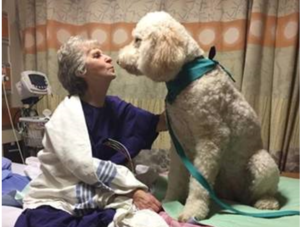 University of Alberta Hospital Pet Healing Program, Northern 2018 Winner | Photo credit: supplied by Field Law
Of the $60,000 in funding available, with a total $24,000 available for Northern Alberta market applicants, $24,000 for Southern Alberta organizations and $12,000 for Northwest Territories. Fielders will vote on the projects submitted and winners will be announced online on September 8, 2020.
In 2019, Edmonton-based Lakeside Haven – Violence Recovery for Women and Children was awarded $18,000 to assist in offering its twice annual retreat for women and their children who have experienced family violence and are currently living in a second stage, long-term shelter through Wings of Providence. The retreat offers these families a safe, nurturing space to explore new activities, rebuild relationships, relax, and heal as a family.
Traditional Fiddling in our Communities, a Yellowknife-based nonprofit, was awarded $15,000 in 2019 to assist in their efforts of teaching fiddle and fiddle dance in remote communities. The organization's volunteer board holds teaching tours three times a year in addition to weekend fiddle workshops.
The Calgary Women's Emergency Shelter was awarded $5,000 in 2019 through the Field Law Community Fund Program to kick start the Caring Dads Program. This program encourages fathers to make healthier choices and aims to have men become aware of why they choose abusive behaviour. The pilot for the Caring Dads program through the Calgary Women's Emergency Shelter ran from September 2019 to January 2020.
For a complete list of Field Law Community Fund Program winners and application details, visit fieldlawcommunityfund.com.
ABOUT FIELD LAW
Field Law is a western and northern regional business law firm, with offices in Calgary and Edmonton, Alberta, and Yellowknife, Northwest Territories. The firm is a proud, strong and independent firm with lawyers dedicated to professional excellence, client service and delivering value. More than 120 lawyers and 160 staff work together to provide a variety of legal services to businesses and institutions in corporate and commercial matters, litigation and dispute resolution, labour and employment, insurance, energy, intellectual property, privacy, professional regulatory and medical malpractice issues. Additionally, the firm provides private services to individuals including estate planning services, tax and real estate transactions.