Sale!
Webinar on Demand – COVID-19 Case Law: Family Law in the Age of the Coronavirus
$95.00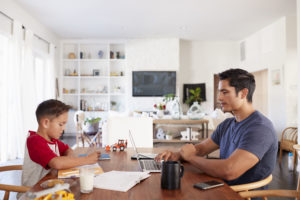 Original Date: May 13, 2020
Price: $95 + GST $29 + GST
Presenter: John-Paul E. Boyd QC, John-Paul Boyd Arbitration Chambers
Each presentation sold separately
Discuss the case law accumulating across Canada on family law disputes and the COVID-19 pandemic. Examine the five leading cases in detail, the general principles emerging from the case law, and the court's test for urgency.
---
Please enter the first name, last name, and email of the person who will be viewing the Webinar on Demand in the billing details section on the next page.
If you are purchasing this product for multiple viewers, or if you have any questions, please email info@lesa.org
Please note: The views and opinions of the presenters are their own and do not necessarily reflect the views or opinions of the Legal Education Society of Alberta. Webinars on Demand may include mild profanity and/or explicit language.