Webinar on Demand – Criminal Law Series Part 1 – Disclosure and Pre-Trial Motions
$95.00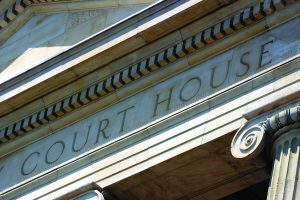 Original Date: April 9, 2021
Price: $95 + GST
Co-Chairs: Judge A.J. Brown, Provincial Court of Alberta, and Paul M. Bourassa, Bourassa Law & Strategic Services
Presenters: Judge G.B. Lepp, Provincial Court of Alberta, Matt Dalidowicz, Crown Prosecutor's Office, Christine Mainville, Henein Hutchison LLP, and Mathieu St-Germain, Calgary Police Service
Join senior practitioners as well as members of the bench for an in-depth discussion on essential criminal law topics in this 6-part webinar series.
Explore process, procedure and legal implications associated with Stinchcombe, McNeil, Gibbins, and O'Connor disclosure, including the pros and cons of the "kitchen sink boilerplate" in disclosure requests. Consider how disclosure applications may affect various deadlines in dealing with matters, along with navigating Jordan concerns when delaying for receipt of additional disclosure. Also discuss effective use of case management in advance of a trial.
Total Running Time: 1 hour, 16 minutes
---
Please enter the first name, last name, and email of the person who will be viewing the Webinar on Demand in the billing details section on the next page.
If multiple lawyers or staff members in your firm would like to purchase this Webinar on Demand or Webinar on Demand series, please contact [email protected] for pricing.
Please note: The views and opinions of the presenters are their own and do not necessarily reflect the views or opinions of the Legal Education Society of Alberta.