Webinar on Demand – Criminal Law Series Part 2 – Search & Seizure A: Warrants and ITOs
$95.00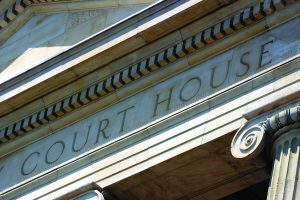 Original Date: April 16, 2021
Price: $95 + GST
Co-Chairs: Judge A.J. Brown, Provincial Court of Alberta, and Paul M. Bourassa, Bourassa Law & Strategic Services
Presenters: Judge J.L. Dixon, Provincial Court of Alberta, Justice of the Peace J.K. Conley, Provincial Court of Alberta, Sgt. Nick Dale, Royal Canadian Mounted Police, and Kaysi Fagan, Kaysi Fagan Professional Corporation
Join senior practitioners as well as members of the bench for an in-depth discussion on essential criminal law topics in this 6-part webinar series.
Dive into the principles of search and seizure law, including forms of warrants (s. 487, CDSA, general, and production orders, etc.), court jurisdiction for different types of warrants (level of court, territorial jurisdiction), prospective warrants, nighttime execution, and sealing orders. Consider what are reasonable grounds to suspect vs. reasonable grounds to believe and the difference between investigation thresholds for charges and trial.
Total Running Time: 1 hour, 4 minutes
---
Please enter the first name, last name, and email of the person who will be viewing the Webinar on Demand in the billing details section on the next page.
If multiple lawyers or staff members in your firm would like to purchase this Webinar on Demand or Webinar on Demand series, please contact [email protected] for pricing.
Please note: The views and opinions of the presenters are their own and do not necessarily reflect the views or opinions of the Legal Education Society of Alberta.