Webinar on Demand – Dealing with Difficult Conversations
$125.00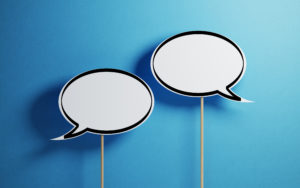 Original Date: September 30, 2020
Price: $125 + GST
Presenter: Karmen Masson, LL.B., CEC, Karmen Masson, Professional Coaching + Consulting
Develop strategies and key skills for turning tough conversations, often experienced in the legal profession, into more effective ones. Learn practical techniques for managing emotionally charged situations and moving in a productive direction, even when there is disagreement. Employ a process that will leave you feeling more comfortable and equipped to manage your difficult conversations.
Key Takeaways

Learn strategies for diffusing heated situations;
Discover what not to do when emotions get involved;
Understand how to prevent misunderstandings;
Address problems rather than postpone them;
Respond more effectively when you feel attacked;
Learn practical techniques for getting derailed conversations back on track;
Address conflict more confidently;
Employ a process to guide you from start to finish; and
Learn skills and tools to help plan your difficult conversations.
---
Please enter the first name, last name, and email of the person who will be viewing the Webinar on Demand in the billing details section on the next page.
If multiple lawyers or staff members in your firm would like to purchase this Webinar on Demand, please contact [email protected] for pricing.
Please note:
Though we do our best to ensure quality, technology is not always 100% reliable. In places throughout this recording there is a slight lag between audio/visual, creating a disconnect between what is seen and what is spoken by the presenter. This glitch does not affect the quality of the audio. Viewers are still able to follow along without issue.
The views and opinions of the presenters are their own and do not necessarily reflect the views or opinions of the Legal Education Society of Alberta.
The live broadcast of this program included an interactive component not included in the Webinar on Demand.