Webinar on Demand – Drafting Effective Memos
$95.00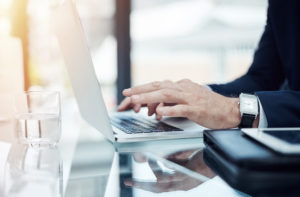 Original Date: June 8, 2020
Price: $95 + GST
Presenter: Douglas H. Peterson, Douglas H. Peterson Professional Corporation
Whether we like it or not, the legal memorandum remains a staple in small and large law firms alike. Oftentimes tedious and uninspiring, sometimes painful and infuriating – to both reader and writer – nonetheless, the memo is a vital tool for synthesizing and conveying the current state of the law. As a junior lawyer writing them and as a senior lawyer reading them, how can the legal memo experience be improved?
The answer is simple: the memo must be written well. This webinar focuses on the primary tenets of the legal memo: structure, purpose, clarity, and conciseness, as well as the little big things you can learn to incorporate into your memos – style, flow, and weaving in the voice that makes you unique – that will enable you to produce your best work (and to be proud of it) and to make yours and your senior's experience a little more enjoyable.
---
Please enter the first name, last name, and email of the person who will be viewing the Webinar on Demand in the billing details section on the next page.
If multiple lawyers or staff members in your firm would like to purchase this Webinar on Demand, please contact [email protected] for pricing.
Please note: Though we do our best to ensure quality, technology is not always 100% reliable. This recording contains a few seconds of minor audio glitches. The views and opinions of the presenters are their own and do not necessarily reflect the views or opinions of the Legal Education Society of Alberta. Webinars on Demand may include mild profanity and/or explicit language.