Webinar on Demand – Financial Statement Shenanigans
$95.00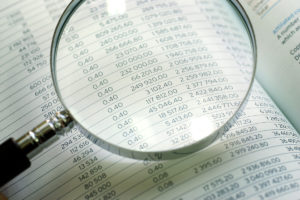 Original Date: July 14, 2020
Price: $95 + GST
Presenters: Spencer Ord, MBA, CPA, CA, CBV, CFF, National Deputy Leader, Disputes, Deloitte LLP; and Richa Bhagrath, CBV, Senior Manager, Valuations & Modelling at Deloitte LLP
This Webinar on Demand explores how to identify irregularities in financial statements. Gain a better understanding of how to uncover transactions and balances that are "managed" or manipulated. Review examples of the typical hot spots and learn to uncover irregularities or build evidence to establish your client's position.
---
Please enter the first name, last name, and email of the person who will be viewing the Webinar on Demand in the billing details section on the next page.
If multiple lawyers or staff members in your firm would like to purchase this Webinar on Demand, please contact [email protected] for pricing.
Please note: The views and opinions of the presenters are their own and do not necessarily reflect the views or opinions of the Legal Education Society of Alberta.