Criminal Law Webinar Series Part 3 – Search & Seizure B: Analysis of an ITO – Webinar
April 23, 2021 | 12:00 pm

–

1:00 pm

$71.25 – $95.00
About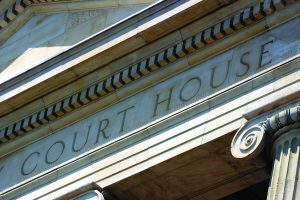 Date: April 23, 2021
Time:  12:00 PM– 1:00 PM
Price: $95 + GST
Join senior practitioners as well as members of the bench for an in-depth discussion on essential criminal law topics in this 6-part webinar series. Click here for more sessions in this series.
You be the judge… this session builds on Search & Seizure A to undertake an in-depth analysis of an ITO. Attendees will receive an ITO in advance of this session to review and prepare. Discuss how police prepare and draft a s. 487 search warrant and how a Justice of the Peace or Judge evaluates an application for the warrant.
If multiple lawyers or staff members from your firm would like to attend this webinar series, please contact [email protected] for pricing.
Faculty
Co-Chairs
Judge A.J. Brown, Provincial Court of Alberta
Paul M. Bourassa, Bourassa Law & Strategic Services
Presenters
Judge A.J. Brown, Provincial Court of Alberta
Justice of the Peace J.K. Conley, Provincial Court of Alberta
Sgt. Nick Dale, Royal Canadian Mounted Police
Kaysi Fagan, Kaysi Fagan Professional Corporation
Details
Date:

April 23, 2021

Time:

12:00 pm – 1:00 pm

Cost:

$71.25 – $95.00

Program Category: