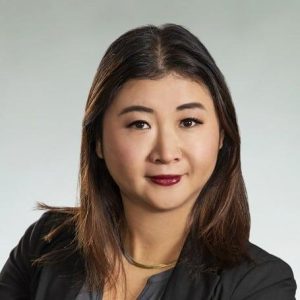 LESA's Alberta Civil Practice Manual was recently updated (spring 2023) thanks to the dedicated work of LESA volunteers. Sharon Au is a partner at MLT Aikins and assisted with Chapter 3 of the manual, which outlines court actions. This week, the LESA blog spotlights Sharon Au and her contributions to this manual.
Sharon began considering a career in law while completing her undergraduate degree in business. Given her interest in communications and reading, it was suggested to her that a career in law may be a good fit.
"I only knew one lawyer at a time. I saw movies featuring lawyers but did not have much exposure to the law. This "unknown" piqued my curiosity and before I knew it, I was applying to law schools."
In her practice, Sharon most enjoys the opportunity to problem-solve. Each day brings a new challenge and the reward of resolving challenges is immensely satisfying to her.
As a young lawyer, Sharon benefited a great deal from the mentorship and learning opportunities at LESA. Now as a LESA volunteer, she appreciates the opportunity to pass it forward to the next generation of young lawyers. Sharon's chapter in this manual aims to summarize the relevant Rules of Court and provides practical tips and matters to consider when starting an action. It outlines pleadings, particulars, filing requirements, commencement documents, third-party claims, counterclaims, replies, and more.
___
Thank you to Sharon, and to all our volunteers, who worked to update this manual this past spring. To purchase a hardcopy of this manual, click here. To access this manual electronically on the LESA Library you can subscribe to either the Civil Litigation collection or to the complete LESA Library. For subscription options and pricing, click here.