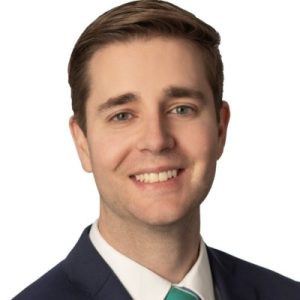 LESA's 2023 program, Advising Tech-Enabled Startup Companies, informs legal practitioners of the unique pressures, challenges, opportunities and legal risks startup companies face. This program will be hosted in Edmonton as well as livestreamed throughout the province and chaired by legal expert in this area and partner at Dentons LLP, Wes Fairbanks.
Wes is a corporate and commercial lawyer that is passionate about his practice, which focuses on startups and growing ventures. He is a member of Dentons' Venture Technology and Emerging Growth Companies practice group. Whether his clients are founding their company, raising capital, investing in an opportunity, or making their exit, Wes' goal as a practitioner is to provide them with practical, solutions-based advice to help them realize their goals at every stage of their business. In his spare time, Wes enjoys hiking, skiing, and spending quality time with his wife and three children.
Pursuing a career in law was an obvious fit for Wes because of the way it combines the skills of strategic thinking, logical reasoning, and advocacy that he admires in others. Wes has always been fascinated with how the world works and views the law as an important and interesting way to approach that study. With a focus on business in his undergraduate education, Wes knew that becoming a business lawyer would allow him to engage with leaders in business and advise them on issues critical to their success.
Are there new developments in Business Law that will be explored in this program?
Alberta's rapidly growing technology ecosystem will continue to be a focus for government and industry leaders for years to come. At the same time, Alberta is still a relatively young market in this space. Industry trends relating to how tech-enabled startup companies are organized, financed, and run are still relatively new to many of Alberta's commercial lawyers, who are generally more familiar with advising closely-held, owner-managed companies. LESA's program will provide attendees with insight and a greater understanding of the unique issues faced by tech-enabled startup companies so that when they have a client walk through their door who wants to start a tech-enabled business, or to seek an early-stage investment from an institutional or angel investor, they will have the framework to apply their existing corporate law skills to the unique needs of that client.
Who should attend this program?
This program is uniquely positioned to focus on Alberta's businesses of tomorrow, rather than the businesses of today. In this, even lawyers without a client base of startups will be provided with new insights into concepts or questions they may deal with on a day-to-day basis, such as balancing shareholder rights and founder dilution, protecting intellectual property, using company equity to incentivize employees and contractors, and ways for companies to raise equity capital. Attendees will identify common issues that arise when advising these companies and develop strategies to address them.
Why volunteer for LESA?
When asked what he would tell someone who was thinking of volunteering for LESA, Wes notes that he enjoys volunteering with LESA and working with co-presenters who are leaders in their respective fields. He encourages those thinking of volunteering for LESA to "go for it!". In his view, LESA is great to work with and provides a means to give back to the legal profession while honing your presentation skills and building out your CV.
How to register for this program?
LESA's Advising Tech-Enabled Startup Companies, will be hosted as an in-person in Edmonton on May 30, 2023 as well as offered online via livestream. For more information on this program and to register, visit the LESA website here.