Seminar on Demand – Commercial Real Estate 2020: Tenant Default and Landlord Enforcement
$95.00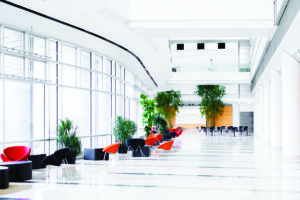 Original Date: October 23, 2020
Price: $95 + GST (Purchase the first 4 presentations in Commercial Real Estate: Leasing 2020 and get the panel discussion for free!)
Chair: Bianca Kratt, Parlee McLaws LLP
Presenter: Stephanie A. Wanke, Thomson Reuters 
This mini Seminar on Demand is part of the Commercial Real Estate 2020: Leasing 5-part Seminar on Demand series.
Analyze the lifecycle of commercial leases, including offers to lease, lease negotiations, tenant financing, default and enforcement, and current trends. Registration includes access to the recordings.
Topics:
Tenant defaults and landlord enforcement rights and remedies, including distress, termination, and the legal procedures to follow
Please note that these videos are a recording a live in-person program. We make best efforts to ensure that audience questions are either spoken into a microphone or repeated by one of the presenters. However, this does not always occur. We apologize if you are unable to hear some of the audience questions in these recordings.
---
Please enter the first name, last name, and email of the person who will be viewing the Seminar on Demand in the billing details section on the next page.
If multiple lawyers or staff members in your firm would like to access this on-demand program (recorded from a past in-person program), please contact [email protected] for pricing.
Please note: The views and opinions of the presenters are their own and do not necessarily reflect the views or opinions of the Legal Education Society of Alberta.