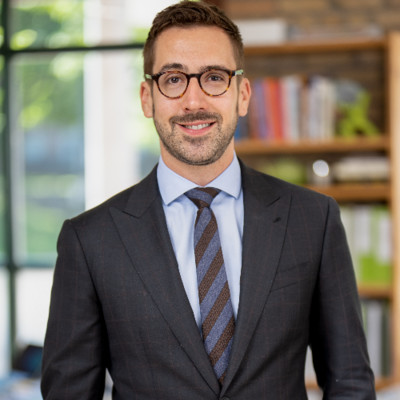 Guest Author: Geoff Moysa, Omni Bridgeway
As described in a previous blog, dispute finance is quickly becoming a widely-used tool in a variety of types of civil litigation to achieve access to justice and to allocate commercial risk. With its increasing adoption, it is important to understand how commercial dispute funders operate, and what they look for in prospective cases.
While dispute finance can take many forms, broadly speaking it involves a specialized lender providing a client or law firm financing for the fees and disbursements required to advance a case or group of cases, in exchange for a portion of the proceeds from the case(s). Often this financing will be non-recourse, meaning that similar to a firm acting on contingency, the funder will not receive any return if the case is unsuccessful, in addition to losing its invested capital. A funder's return will typically be calculated as either a percentage of the return, a multiple on its invested amount, or the greater of these amounts. It is also becoming increasingly common for funders to fully monetize claims by purchasing causes of actions and advancing them in the shoes of the claimholder.
Given the risks inherent in litigation, commercial dispute funders are selective, and perform significant due diligence before entering into an investment. After executing an NDA, a funder and client typically begin negotiating the key financial terms of the deal and often will enter into a term sheet before the funder undertakes the more detailed due diligence process. At this stage, the funder will conduct a preliminary review of the case theory and key evidence at a high level as a "stress test" of the case merits, the anticipated damages, and collectability.
If this initial review is fruitful, the funder will typically issue a term sheet that outlines the economic terms of the proposed investment and provides for a due diligence period to fully assess the merits of the case and related issues. This will usually require a specified period of exclusivity for a rigorous review of the case, during which the funder will conduct a deep dive to satisfy itself on the following criteria:
Strong claim merits. The claim should have a strong likelihood of success, based on the available evidence and the law. This will involve a review of any available pleadings that best summarize the legal and factual arguments from each side, together with key documentary or other evidence that supports the claim.
Sound damages theory. A funder will assess the realistic quantum of damages that would follow a finding of liability, often assuming the most conservative valuation methodology.
Litigation budget. In order for a claim to be viable for funding, the ratio between the budget and the realistic recoverable damages should lead to a reasonable return for both the claimant and the funder.
The defendant must be able to satisfy any settlement or judgment, and must have assets that can be realistically enforced against in the event it is unwilling to pay.
Adverse costs exposure. A funder may agree to cover any court-ordered costs made during the duration of the funding agreement, and would therefore need to understand what the costs exposure is, based on the jurisdiction.
If a funder is satisfied that a case will meet its criteria, it will then recommend the case to its Investment Committee, which may be comprised of former litigators, judges, arbitrators and senior members of the business. If the Investment Committee approves the recommendation, the parties enter a more detailed Litigation Funding Agreement.
Geoff Moysa is an Investment Manager and Legal Counsel in the Toronto office of Omni Bridgeway, a leading publicly traded global dispute funder. Prior to joining Omni Bridgeway in 2018, Geoff was a partner at McMillan LLP in Toronto where he practiced commercial litigation and international arbitration for over 10 years. Geoff is originally from Edmonton and is a graduate of the University of Alberta.
__
Want to learn more? Check out LESA's upcoming Third Party Litigation Funding: Identifying Opportunities and Challenges – Webinar on January 21, 2022. Co-chaired by Glen M. Hickerson QC, Wilson Laycraft and M. Jenny McMordie QC, West End Legal Centre, this program will consider cutting-edge research on the viability of third-party litigation funding and examine the challenges associated with it. Registration is now open.