As we continue to navigate the current times, the LESA team is dedicated to delivering timely and topical continuing legal education in a variety of ways to fit your needs. A lot of changes have happened in the LESA office since the start of COVID-19. We'd love to share a sneak peek of what we've been up to and how we have adapted to the times to ensure we can continue to serve you in your practice. 
Like many others, the LESA office pivoted to working remotely this past March. As of July, we began to slowly migrate back into the office… which just so happened to be to an entirely new office space! We are now located in TD Tower (Suite 1401, 10088-102 Avenue, Edmonton, AB T5J 2Z1). Our new space is a bit smaller than our previous one, but with a little reno work, we were able to optimize the space to better suit our needs.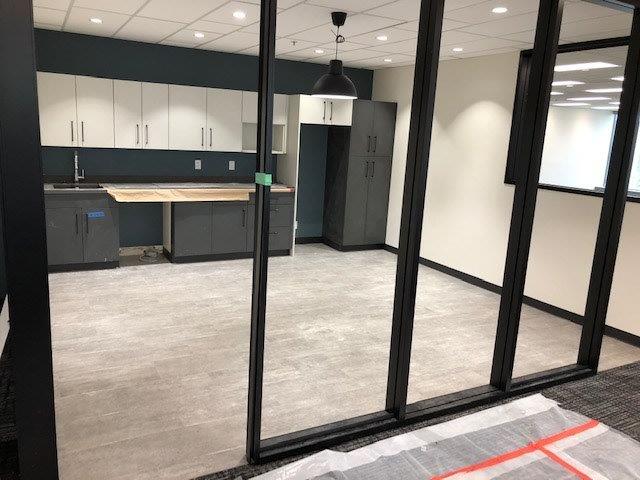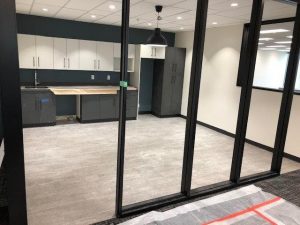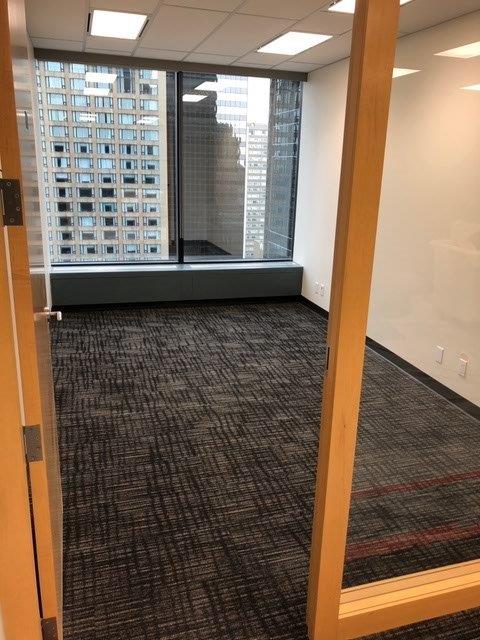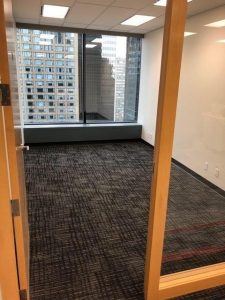 (Above left: The LESA staff kitchen. Above centre: The "couch room" is where we hold informal meetings. This is a great space with enough room to physically distance, giving us the ability to still meet together in small groups. Above right: This is a sample office space. We have fewer closed-door offices in this space, as we opted instead for several open workspaces throughout the office–which just so happened to work out well for the current times and making it easy for distanced collaboration!)
The most important detail of our new office is… (drumroll please) a space entirely devoted to hosting in-house programs with a livestream option.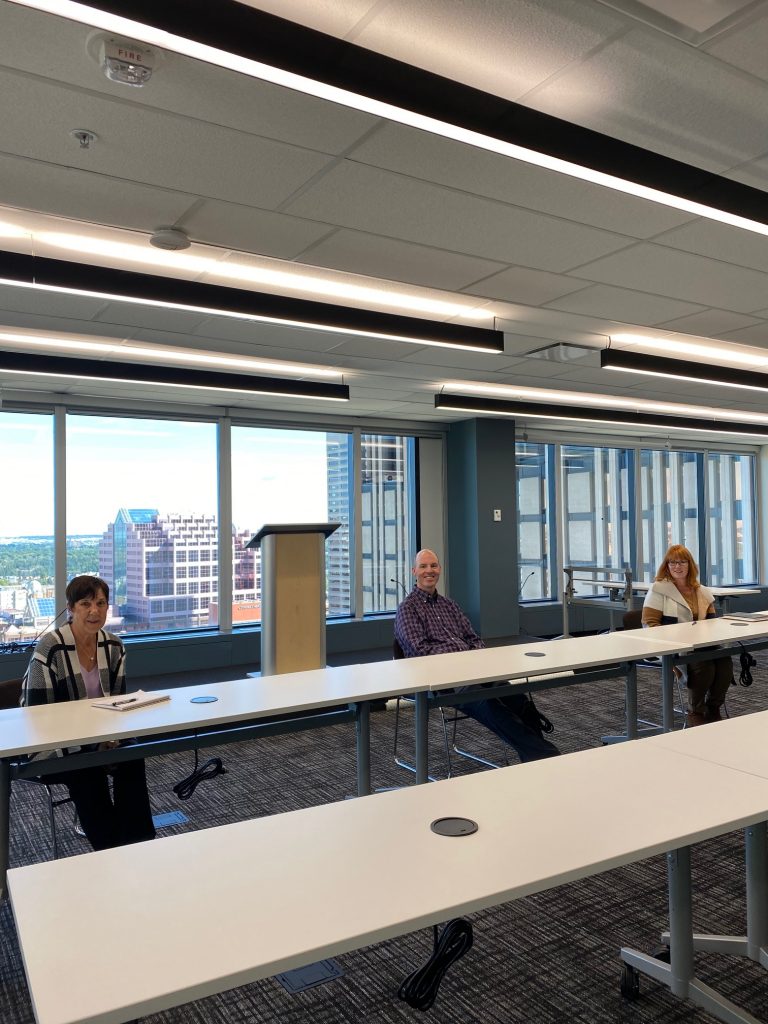 (Pictured here (from left) are Carolyn Bernardin, Matt Sommerfeldt, and Kathy Fortier)
We have greatly missed seeing you in person, and look forward to seeing you again and welcoming you into our new programs space some day soon.
---
This past spring we launched our first-ever webinar series. Since May 4, 2020 (and as of September 24) we have broadcasted 21 webinars in a variety of practice areas. To see a list of our upcoming webinars, please visit LESA.org/webinars. All of our live webinars are recorded and offered as Webinars on Demand for you to watch and learn at your convenience. If you missed a live webinar, be sure to check out LESA.org/wod to see our complete list of Webinars on Demand. New titles are continually added, so be sure to bookmark this page and check back often.
---
Are you a member of the LESA E-List?
As you may know, we have historically relied upon printed brochures to spread the word about our upcoming programs and resources. With many working remotely, and with our desire to pivot with the times, we have come to rely more heavily on email and other electronic avenues of communication.
We want to ensure you stay up-to-date with the latest news, opportunities, programs, and resources that we have to offer so we can continue to support you in your practice. We invite you to become a member of the LESA E-List; a periodic email that informs you of our latest programs, resources, and other offerings. As a member of the list, you will have priority access to program registrations and will be the first to know when new LESA webinars, Webinars on Demand, programs, and resources become available. As a gift upon sign-up, we want to welcome you with 10% off any one electronic resource.
Click here to become a member and to access your 10% off coupon code.