CONTENT
The Library's contents include substantive legal information, practice management tips, fillable forms, and editable precedents. It includes downloadable PDFs of LESA's program papers from 2010 to present. The Library also includes the contents of the following LESA publications in encyclopedia-style articles and downloadable PDF files:
Alberta Civil Practice Manual
Alberta Family Law Practice Manual
Alberta Real Estate Practice Manual
Alberta Wills and Estates Practice Manual
Alberta Surrogate Forms
Alberta Foreclosure Forms
Business Law Fundamentals
Civil Litigation Fundamentals
Collections Fundamentals
Criminal Law Fundamentals
Family Law Fundamentals
Real Estate Fundamentals
Wills and Estates Fundamentals
UPDATES
LESA Library content is regularly reviewed and updated by LESA staff and volunteer subject matter experts. As new papers are presented at our live programs, materials are uploaded to the Library.
Since the Library is a dynamic, collaborative online resource, registered users are encouraged to help keep the Library's information current. Users can edit pages and use the Library's discussion pages to share precedents, suggestions, comments, and ideas with colleagues.
SUBSCRIBE
Annual subscriptions to the LESA Library start at just $795 + GST. This low price means that the thousands of pages of content in the Library cost about the same as a 2-day live program, 2 practice manuals, or the complete Alberta Law Fundamentals set, making the LESA Library a cost-effective resource.
Annual subscriptions can be purchased individually or for a firm. Firm subscription rates are based on the number of registered users, where every lawyer who has been called to the bar in Alberta is registered as a distinct user in the LESA Library.
You can register for your subscription or renew online:
If your firm will have more than 51 users, please inquire at info@lesa.org, 780.420.1987, or 1.800.282.3900 (toll-free in Alberta).
Navigating the LESA Library
Do you have questions about the LESA Library? Need help navigating through its contents?  Watch this short tutorial video to find the answers you're looking for.
ACLEA'S BEST PUBLICATION 2016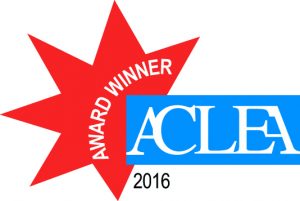 In 2016, the LESA Library was awarded the Association for Continuing Legal Education's (ACLEA) top award for Best Publication. Our dedicated team also received the 2016 Outstanding Achievement in Marketing Award for the LESA Library.
LESA's commitment to setting standards of excellence in the education of Alberta's legal community is upheld by our devoted and enthusiastic employees and volunteers. Our ongoing collaboration, innovation, professionalism, and responsibility ensures that the programs and resources LESA provides are not only high quality but also practical and useful for the spectrum of Alberta's legal community.
Learn more about how the LESA Library has become ACLEA's Best Publication and find out what the LESA Library has to offer.