Understanding how to connect with, manage, and respond to high conflict personalities is critical for today's lawyers. Behaviours that increase conflict can occur it many different settings, including legal disputes, divorce, in the workplace, or in personal relationships. This full-day program is designed to help you gain insight and confidence when dealing with high conflict personalities, and learn the skills and techniques that can help manage high conflict behaviour in both your personal and professional lives.
High-conflict behaviour is characterized by:
All-or-nothing thinking
Unmanaged emotions
Extreme behaviour
Preoccupation with blaming others
Prolonged, unresolved conflict
Drawing in many other people
Draining energy, time and resources
About the Presenter:
Michael Lomax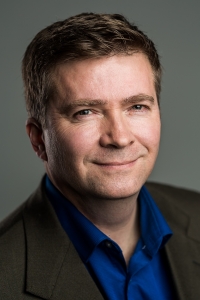 is a mediator and conflict resolution trainer who has assisted many individuals and organizations in dealing with workplace conflict. He is the co-author of the book, Mediating High Conflict Disputes.  Michael also practised law for 22 years and is currently a non-practising member of the Law Society of BC.  He has conducted hundreds of mediations including workplace, family, community, and court related matters.
Michael received the 2021 Susanna Jani award for excellence in mediation. Michael has designed and delivered many workshops on dealing with high conflict personalities for government, corporations, military and law enforcement agencies, human resources, and union organizations.
Michael has been an Associate Speaker/Trainer with the High Conflict Institute based in San Diego, CA, for over 10 years and regularly delivers workshops on how to manage high conflict personalities across Canada and the United States.
Topics will include:
How the human brain responds to conflict
Understanding High Conflict Personalities (HCPs) and their cycle of thinking in conflict
How to connect with HCPs and maintain a positive relationship with them
How to manage our own anxiety when dealing with HCPs
How to be assertive with HCPs
How to respond to misinformation and set limits on their behaviour
How to help HCPs take responsibility for resolving their own complaints
Program Details:
Date: November 2, 2023
Time: 9:00 AM – 4:30 PM
Price: $525 + GST  $475 + GST (Early bird price expires October 2, 2023)
How to Register:
This program is offered as an in-person program in Edmonton as well as online via livestream.
To register for the Edmonton session, click here.
To register for the online livestream format, click here.