Webinar on Demand – Civil Litigation Series – Bundle
$695.00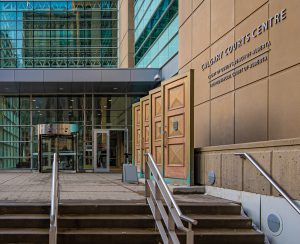 Original Dates: January – April, 2021
Price: $695 + GST
Chair: Françoise H. Belzil, Biamonte LLP
Presenters: Justice Michele H. Hollins, Court of Queen's Bench of Alberta, Justice Rodney A. Jerke, Court of Queen's Bench of Alberta, Justice Anna Loparco, Court of Queen's Bench of Alberta, Malkit Atwal, Field LLP, Brad Mustard, Moe Hannah LLP, Victoria Jones, de Villars Jones LLP, Melissa Burkett, Alberta Justice and Solicitor General, Cynthia Hykaway, Alberta Justice and Solicitor General, Celeste Small, Scott Venturo Rudakoff LLP, Matthew Riskin, Bennett Jones LLP, Darren Bieganek QC, Duncan Craig LLP, and Gavin Price, Jensen Shawa Solomon Duguid Hawkes LLP
In this 10-part Webinar on Demand series, seasoned practitioners share their knowledge and experience on topics including the business of law, questioning, how to prove facts, admitting evidence at trial, effective advocacy, and mediation in an online world.
Part 1:  The Business of Law – Retainer Agreements and Tips for Building a Practice
Part 2:  Summary Judgment vs. Summary Trial
Part 3:  E-Mediation
Part 4:  Standing, Conflicts and Litigation Representatives in Estate Litigation
Part 5:  Views from the Bench
Part 6:  33 Ways to Prove a Fact
Part 7:  Virtual Questioning
Part 8:  Derivative Actions
Part 9:  Written Advocacy
Part 10: 10 Things for the Litigator's Tool Belt & 10 Things for Making Practice Better
Each session is approximately 1 hour. Each part in this series is also available for individual purchase. Please click here for a full list of available on-demand programs recorded from past live webinar broadcasts.
---
Please enter the first name, last name, and email of the person who will be viewing the Webinar on Demand series in the billing details section on the next page.
If multiple lawyers or staff members in your firm would like to purchase this Webinar on Demand series, please contact [email protected] for pricing.
Please note: The views and opinions of the presenters are their own and do not necessarily reflect the views or opinions of the Legal Education Society of Alberta.