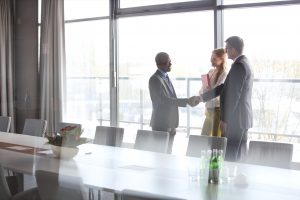 Despite best intentions, commercial disputes frequently happen. Join us in Calgary (October 4) for an exploration of common issues and analysis of strategies for avoiding and resolving disputes when they do arise.
---
ABOUT THE PROGRAM
NOTE: This program is offered in a flipped classroom format.
A flipped classroom is an instructional strategy that flips the traditional learning environment. This alternative model delivers instructional content online in advance, freeing up in-person
time to focus on higher-level, active learning activities. Benefits of flipped classrooms include:
Learner-centred emphasis
Increased engagement
Skill development
Application of knowledge to real-world situations
PART 1: Pre-Program Learning (Before October 4, 2018)
Before attending the program, attendees must complete pre-program learning components, available through the online LESA Classroom. The pre-program material uses existing LESA content, including:
Breaking the Logjam: Revisiting the Role of Lawyers in Resolving Business Disputes
Good Faith and Honest Performance in Commercial Contracts: Developments Since Bhasin
"My Business Partner Is Stealing my Business"
What's Left to Dispute? A Review of Exclusion Clauses, Liability Caps, and Sole Remedy Clauses
PART 2: In-Person Workshop (October 4, 2018)
Understanding the material provided in the pre-program learning material is only part of what lawyers need to improve their practices. Join instructors Karen O'Keeffe and Darren Reed to apply your knowledge to fact-based scenarios and problems. Work with other attendees to analyze key issues and identify common traps in commercial disputes. Develop the skills you need to be successful in your practice.
REGISTER ONLINE
Register online to attend Commercial Disputes in Calgary (October 4). Bundle this program with the 8th Annual Law & Practice Update, and save! Get more information at: on.lesa.org/bundle1.