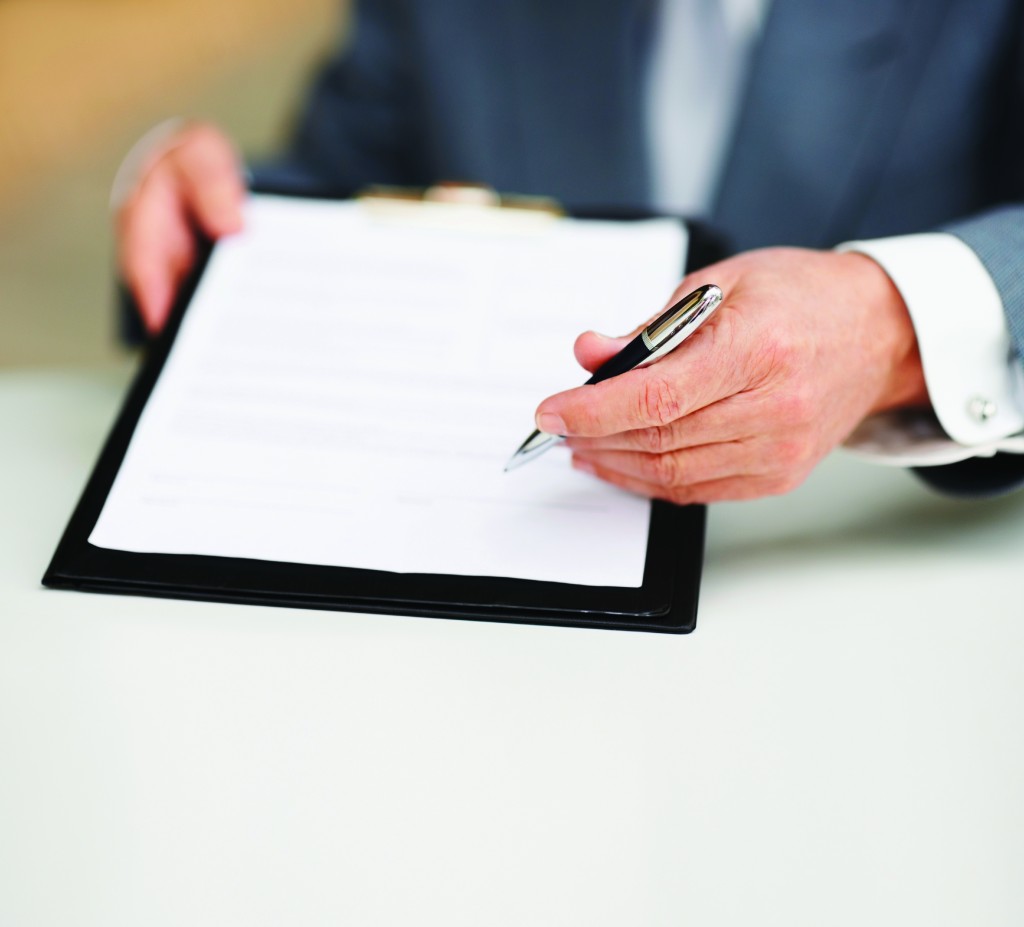 UPDATE: This seminar occurred in the past, and the seminar materials are now available.
• LESA Library subscribers can already access course materials through the LESA Library.
• You can purchase the seminar on demand to stream videos of speaker presentations and download course materials as PDFs.
• Alternatively you can purchase course materials a la carte (search technology contracts).
• You can also view the list of upcoming seminars to discover live programs that are available now.
---
Do you deal with clients who work in IT? Or do you have clients who deal with IT issues? If so, LESA's upcoming Technology Contracts seminar has plenty to offer you.
While seminar chair Jim Swanson acknowledged that many law firms outsource their technology contract work to more specialized practitioners, like himself, he emphasized how important it is for all practitioners who work in this area to understand the basics involved in technology contracts.
Any lawyer who has clients in the information technology business in some way – like a services company, or a software licensor, or a social media consultant, anything involving the internet, computers, or information technology – [you have] clients [who] will have these issues. … If you have other clients who are not in that industry, they're going to be dealing with someone in that industry. I do software licensing for software licensing companies, and I do software licensing for oil companies, and airlines, and banks. They're not in the IT business, but, in a way, they are in the IT business. They may not realize it, but they're constantly dealing with service agreements, cloud computing, and technical issues. IT just keeps evolving. … I talk to other lawyers and they look at me funny when I get into some of this stuff, but their clients are going to ask them those questions. … The bottom line is that I don't know how lawyers can escape IT contracting, unless they're in a specialized practice. … I just don't know how any commercial lawyer can escape it."
If that's you – you just can't escape IT contracts – there's no need to worry if you feel a little in over your head. This Technology Contracts seminar is designed with you in mind. As Jim says, "I put this together from the point of view of starting from the very beginning. … You don't have to come to this [seminar] knowing a lot about technology."
Main Takeaways
By attending this program, you'll gain skills and knowledge in two important areas:
Understand the Technology. While this seminar covers issues of law, it will also increase your fundamental understanding of the technologies involved – an important predecessor to understanding how the law relates to the technology. Jim explains the importance of grasping how the technology itself works in this way:
If you don't understand the technology, it's pointless to look at the law. … Maybe you already have [an understanding of the technology] coming in, but, if you don't, you should have some leaving."
Understand the Legal Issues. Once you understand the technology, you will be better poised to fully comprehend the surrounding legal issues. Not only will this seminar identify the major issues in technology contracts but it will also identify "best practices and options for dealing with them." As Jim says, "Usually you'll get these one sided contracts, and usually there's some kind of compromise you can come up with. … You'd be surprised what you can negotiate."
Seminar Topics
Jim helped LESA identify discussion points that highlighting the technology contract issues he most often encounters himself. Then he helped recruit some knowledgeable and experienced practitioners at the top of this field in Alberta. Below is a brief overview of what you can expect from this program; you can also check out the program brochure for more information.
Jim Swanson – Overview
To set the stage for the rest of the day, Jim will be providing an initial "IT for lawyers" introduction that will answer several questions, including "What are some of the major buzz words you're going to hear? How does this technology work? What's the current state? What's likely to happen in the next few years or so?"
George Wowk – License Issues
George will explain licensing basics and then move into a discussion of the issues that arise with online services and cloud computing, including "arbitration, mediation, governing law, and jurisdiction."
Tom Sides – Data Security and Privacy Issues
Tom focuses on online services and cloud computing topics relating to obligations and privacy laws.
Tom Sides – Governing Law and Jurisdiction Clauses
Cover topics of dispute resolution, arbitration, and mediation with respect to issues and solutions related to jurisdiction clauses in various jurisdictions.
Stephen Burns – Warranties, Disclaimers, Limitations, and Indemnities
For Jim these are "major issues in every IT agreement" that are "always debated and argued over."
Richard Stobbe – Service Level Agreements
Since service level agreements can be slippery, you need to understand how they work and what they mean.
Richard Stobbe – Escrow Agreements for Source Code
You'll learn about what source code is in Jim's introductory overview, and Richard will help you understand the escrow agreements that source code is frequently placed in. As Jim explains, "Those are pretty common negotiations, … so …, at the very least, if you're a commercial lawyer in this area, you should know what source code is." 
Jim Swanson – Conclusion
Jim will end the day by reviewing earlier discussions and briefly covering additional topics of interest, such as tendering, requests for proposals, standard clauses in outsourcing technology agreements, and options for how to handle them.
Register Now
With all of these incredible discussion points, you'll walk away from this seminar better informed with useful information to help better advise your clients. Register for Technology Contracts online today to attend the program in Edmonton (September 15) or Calgary (September 22).
If you are unable to attend the live program, stay tuned for the seminar on demand that will provide recordings of seminar speakers and PDFs of their materials in the weeks after the live program has run.