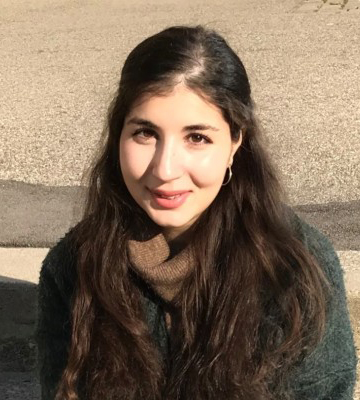 LESA is pleased to welcome and introduce our new part-time summer law student, Susan Emam. Susan will be with us for the next several months and will be helping us with her legal research and writing skills. Susan will primarily be crafting articles for the LESA blog. Susan is a 2022 law graduate from the University of Alberta and aspires to become a social justice lawyer and human rights advocate.
Read on to learn more about Susan and to hear her advice to those who are just starting out in law school.
I am thrilled to join the LESA team as this year's Summer Law Student! As a recent law graduate, I am excited to contribute to the legal profession and accomplish meaningful work with LESA this summer. I look forward to articling in access to justice law and working towards becoming a social justice lawyer and human rights law advocate. In my free time, I enjoy watercolor painting, cooking, and listening to live music.

In starting my first year of law school (2019), my experience was largely influenced by the pandemic. Remote learning, networking, and social functions were what the last two years have looked like for me, and several thousand law students across the country. If I could give my 1L self a piece of advice, it would be to focus on your passion in law and stay true to yourself. My passion was to learn how to read the law to become an advocate for those that are unable to advocate for themselves. Despite this, I often felt conflicted as to whether to pursue my passion or take a more conventional approach to law. Staying true to myself in this process was difficult at times, but it has been more than worth the while. I am proud to say that I will be articling at a non-profit organization that aligns with my values, career goals, and aspirations.

If you are unsure of what your passion in law is, or which areas of law interest you, know that most law students are in the exact same position. Many of us had no idea what we wanted to do in law when we applied, and most of us still don't know. When I first started law school, I was told that I needed to find an area of law to specialize in during 1L. I ended that year without knowing a single area of law that I wanted to focus on in my career. After completing 3L, I only know that I am interested in pursuing civil litigation. Many students end law school in a similar position. In my case, I made sure to still take courses and opportunities that interested me – no matter how unrelated they may have seemed. In pursuing what I felt was best for me at the time, I am happy to not have any regrets on missed opportunities or experiences.

I would tell my 1L self, and all incoming law students, to use your time in law school to take opportunities that align with your career goals, interests, and passions. In this process, there will be countless people providing you with advice on how best to tackle law school, myself included. What I can say for sure is to stay true to yourself and go after what feels right to you. At times, others may not know what's best for you the way that you do. No matter how unconventional the path, your hard work and dedication will pay off in the end.