Webinar on Demand – Tax for Family Law Lawyers Part 2: Benefit and Credit Update
$125.00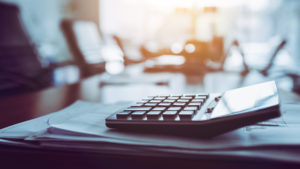 Original Date: July 28, 2020
Price: $125 + GST (Save $55 when combined with Tax for Family Law Lawyers Part 1: Tax Concepts and Planning)
Presenters: Ken Proudman, Barr Picard Law; and Radhika Gauthier, CPA, CA, Gauthier Professional Corporation
Review tax deductions, benefits, amounts, and credits as they relate to family law, with particular focus on support and legal fee deductions, child care expenses, and the Tax Court's new approach to the Amount for Eligible Dependent.  Although some tax concepts will be briefly reviewed, viewing Part 1 is recommended, especially for practitioners less familiar with these concepts.
---
Please enter the first name, last name, and email of the person who will be viewing the Webinar on Demand in the billing details section on the next page.
If multiple lawyers or staff members in your firm would like to purchase this Webinar on Demand or Webinar on Demand series, please contact [email protected] for pricing.
Please note: The views and opinions of the presenters are their own and do not necessarily reflect the views or opinions of the Legal Education Society of Alberta. Though we do our best to ensure quality, technology is not always 100% reliable. This recording contains minor audio glitches (05:17 – 06:36), we apologize for the inconvenience.